Nordic taste
– herrings with gin & sea buckthorn –
Herring as a spice
– makes the taste buds dance –


Lykkeberg 1899 is a brand owned by Tenax Sild A/S – Denmark's leading company within the processing of herrings.
Both Lykkeberg A/S and Tenax Sild A/S are known for their love of herrings, which made it natural for the two companies to merge in January 2015.
The goal was and still is to continue the more than 100 years of experience of processing herrings. And as always with Lykkeberg 1899 – we try harder every time!
FOLLOW US
– and learn more about herrings –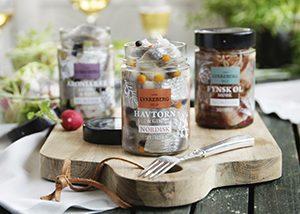 Herrings with a Nordic twist!
A range of herrings with Nordic ingredients, that will take the traditional lunch menu to a new level and make the herrings the star of the show.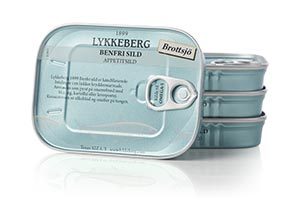 New design – same tasteful content!
Brottsjö sprats are filleted by hand. They are a mouth-watering delicacy and have an intense taste of spice, that will melt your heart.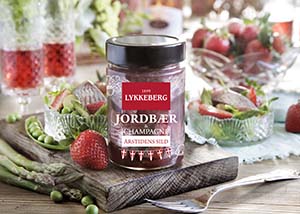 The taste of summer!
Sunriped strawberries and bubbly champagne go hand in hand with the tasteful herrings, and give summer-lunches a nice twist.
Classic fish cakes!
Try our tasty, gluten free and pan-fried fish cakes.
The fish cakes are made from sustainable caught fish and certified with the blue MSC-label.
They are seasoned with spices and pan-fried in rapeseed oil, which bring out the characteristic tasty flavor. 
Remember them by their crispy outer and soft inner, and enjoy them hot or cold for every meal of the day.
The fish cakes are available in selected supermarkets. Note that more flavors are on the way.